SOUND OF COMMUNITY
(Tuesday, 14 December 2010)
CRYO BAPTISTA'S & KENNY WOLLESEN'S NEW INITIATIVE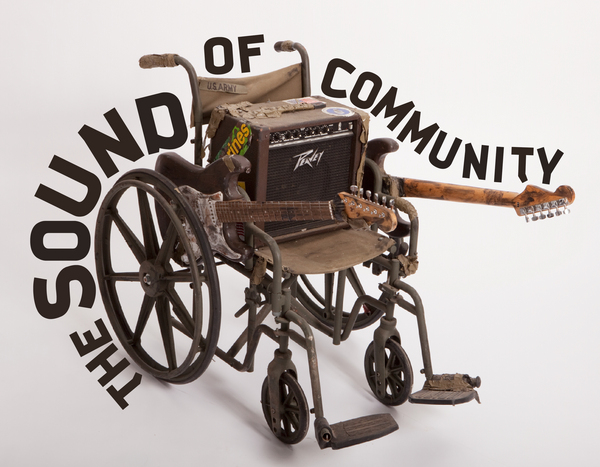 A Charitable Initiative Led By
Cyro Baptista Kenny Wollesen
Justin Bias Eleonora Alberto
CLICK HERE FOR MORE INFORMATION OR TO MAKE A DONATION!
**All Donations Are Tax Deductable**
Imagine a performance involving professional musicians, children, teenagers, senior citizens, adults with developmental disabilities, and physically challenged individuals performing choreography in their wheelchairs.
A performance where no more emphasis would be placed on Yo-Yo Ma's Stradivarius Cello as would be placed on pizzicato rubber bands and balloon bassoons.
Imagine an opportunity for an adult living with developmental disabilities to play an instrument he or she built from scratch as part of a full production on a stage with lights in front of an audience.
This can all be a reality with your support!!
In addition to Kenny, Cyro has assembled a small team to help bring this concept to fruition. He has enlisted the help of long time manager and music industry veteran Eleonora Alberto as well as engineer/producer and musical collaborator Justin Bias.
The Sound of Community is a project of true inclusion, where underserved members of the community would collaborate together. Each participant will be made to feel that music isn't something only created on big stages and fancy recording studios – but rather can be a part of their everyday life as a ritual and a means of bringing people together.
It's with this in mind that they created this initiative. The plan is to involve different sections of the community who may or may not have interacted otherwise.
The team will work with several different groups, such as: individuals with physical and/or developmental disabilities, senior citizens, underprivileged children, and homeless groups. The aim here is to join those on the edge of society with those more firmly rooted in it. Within that same community, we will call upon local professional musicians of various styles (classical, jazz, world, hip hop and others) to perform Baptista and Wollesen's compositions.
Baptista and Wollesen have a long track record of building some of the most innovative "home made" percussion instruments in the country. They plan to continue this trend by dedicating time to developing new instruments for each group according to their abilities. They will supply the raw materials and facilitate the building of these instruments by the participants.
We need your help to raise funds!
This project will directly touch the lives of over 100 individuals who are typically overlooked by society.
Please help us to reach our goal as soon as possible so we can start on this journey!!
We can't thank you enough for your support!!!
Photos from the first "The Sound of Community" Workshop at
The Hudson Valley Developmental Disabilities Services Office

---